Waypoint Church is a Christian church, made up of people from all walks of life, meeting Sunday's at East Ord Village Hall, The Green, East Ord, TD15 2NS.
Our services are fun and relaxed. We start with some social time and enjoy fresh filter coffee, fruit and tray bakes. We are then led in a time of worship using contemporary songs. There is then a relevant talk from the Bible followed by further worship and opportunity to receive prayer.
Running alongside the Sundays services is WayKids Church which is run by a fun and enthusiastic team every week.
Senior Leaders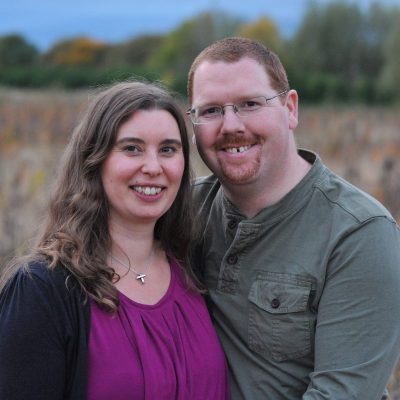 Jonathan and Jenny Mackwell moved to Berwick upon Tweed in February 2016. They have a passion to see a thriving church established here. They have two young daughters and love...
What kind of Church is Waypoint?
Waypoint Church is an independent evangelical and Spirit-empowered Church.
What this means is that though we are not part of any denomination we hold to very similar beliefs as most mainstream churches. The term evangelical means we believe and hold to the teachings of the bible as the inspired word of God and we continue to share the good news of Jesus in both word and deed.
We would also say we are Spirit-empowered because we believe that God is still active today and works in power through His church. That as we receive Him into our lives when we become Christians His Spirit fills us and empowers us. As a Church we give space to not only speak to God but to listen to Him. We believe we can also receive and operate with the full range of the Holy Spirit's gifts as part of our ministry for the strengthening of the church and for the sake of mission in the world.
We adhere to the Evangelical Alliance basis of faith see here and will be applying for membership. We are affiliated to New Wine and are in agreement with their vision and values see here. We are also part of Churches Together Berwick-Upon-Tweed.